Technological advancements have really changed how restaurants operate, it has disrupted traditional business practices in numerous ways.
The widespread availability of broadband powered by ISPs like Superinternetdeals has had a major role in improving communication and networking. If it wasn't for the internet, the world wouldn't have survived COVID-19.  
The virus affected every major industry across the globe. From schools to beverage outlets, every service provider faced the brunt of the pandemic. Amid all the madness, many businesses turned to tech. Most did reluctantly. Some accepted the new reality voluntarily.  
If you're a restaurant owner, you must be able to adapt to new technology to stay ahead of the competition.
Technological innovations that are transforming the restaurant industry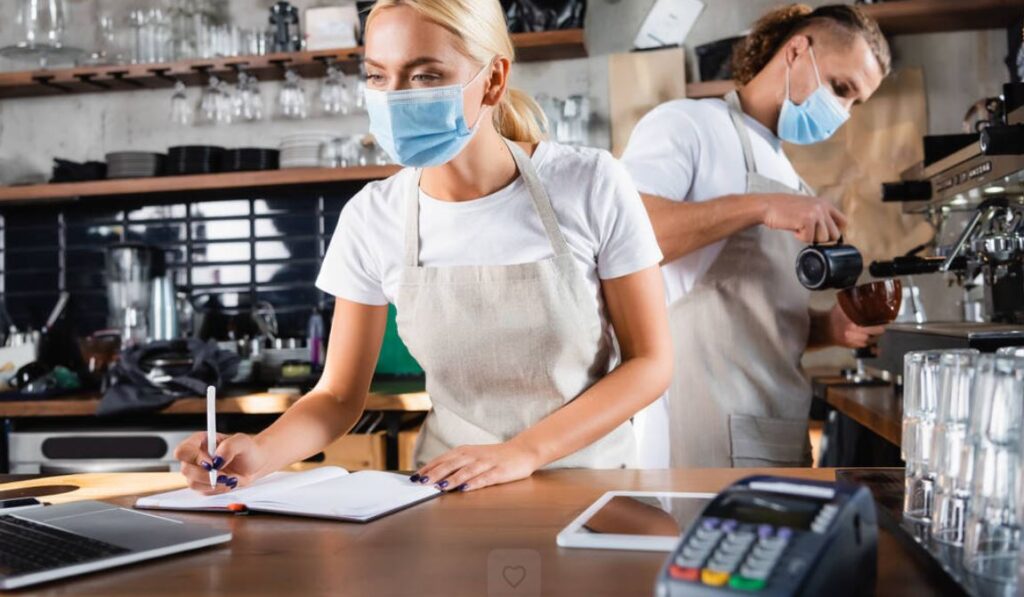 These are the tech tools making waves in the culinary industry.  
Many food outlets have introduced online delivery options to deal with the pandemic-induced restrictions. The pandemic is not yet over. That means lockdowns and other social distancing measures are still very much in place in different parts of the world. Having an online delivery service in place allows food outlets to operate almost 24 hours a day.  
Even if restrictions are in place, business owners can still provide services to customers through the online order method.
The online order service gained traction during the pandemic period. People were unable to avail dine-in options due to social distancing and lockdowns. Instead, they were able to order their food through online platforms.  
It is hard to imagine the world without digital solutions like food delivery apps. Consider them luck or blessing. It is safe to say that food delivery apps have proven to be both. Third-party apps such as UberEATS have changed the game for the culinary industry. They have transformed the whole delivery experience.  
The food delivery apps will continue to be an important part of our lives. If it wasn't for these digital solutions, we might have starved to death at the height of the pandemic. These apps have allowed restaurants to stay connected with customers. Even grocery apps deserve credit for allowing us to buy groceries online.  
Digital Payment Solutions

 
Cash and credit card payments are no longer mainstream. They are being replaced by digital payment solutions. Contactless payment services are the new face of transactions. They will continue to be an important tool for food outlets and customers alike. As a restaurant owner, you must provide your customers with multiple contactless payment solutions.  
Nowadays, customers of restaurants can pay their bills via smartphones, smartcards, and smart apps. There's no denying that the pandemic has accelerated the trend of contactless payments. Contactless payments promote safe and hygienic practices. Why? Because there's no physical touch involved. Moreover, they are swift and convenient. 
Restaurants are now offering customers to make reservations online. This technology has become popular in the aftermath of the pandemic. Third-party apps such as OpenTable and Eat App allow users to make reservations on open slots. Dine-in services, on the other hand, can manage an influx of customers during peak hours. What's more, restaurants are now providing a unique dine-in experience via reservation apps.  
The pandemic has accelerated the use of QR codes. The technology was already popular in countries like China. Now, it is going mainstream. Pandemic is the obvious reason. You can find QR codes on menus, brochures, food products, and other items. It enables smartphone users to access important information like a restaurant website.  
The best part, QR codes don't require third-party apps to function. You can scan a QR code by pointing your smartphone camera towards the bar code. QR codes offer quick and convenient access to online menus, orders, and payment options. Many restaurants have already adopted the technology to provide convenience to customers.  
Kitchen Display System have greatly improved kitchen operations in restaurants. Think of it as a digital menu board of sorts. Its purpose is to assist kitchen staff with kitchen operations. This technology allows workers to streamline back-of-house operations. The screen allows chefs to view order requests directly. It is linked to the restaurant's (POS) system.
Conclusion
Using technology to run business is no longer a choice for restaurants. It is a 'must do' in today's digital age. Tech tools like food delivery apps allow restaurants to reduce costs and improve productivity. Moreover, they can focus on entertaining guests by providing a unique dine-in experience.
Also Read: