In this post, you will see side hustle for University students to get cash to support themselves in school.
Being a student, there are a lot of things to do with money, if you're someone like me who is self-sponsored, then you have to work extra to cover up bills and debt in school.
Focusing on schooling alone is exhausting no doubt to say – squeezing out time to make extra money to help whoever is aiding your studies will not be a bad idea you know?
To aid you find a side hustle you can do even as a student in Nigeria that won't really hurt your studies, we have listed the top hot side hustle for University students that demands little or no capital to embark on, I personally run some of the listed jobs here, so trust this to be a quality piece of writeup from experience.
1. ROADSIDE CYBERCAFÉ
This is in my opinion the most popular side hustle for University students in Nigeria.
Does this ring a bell in your ear as a Nigerian student, it should? In your sojourn in school, you might have come across or needed the services of any of the roadside cybercafé.
I school in one of the prestigious public school in the southern part of Nigeria a very populated school to say the "roadside cybercafé" has been one of my survival hustles, it's simple though a little demanding, but with help from the external body, I was able to manage it with my studies.
We all know the settings of a Nigeria university I was able to start a little roadside café in my school premises with little money I got from my parents,  I make nothing less than 10 thousand Naira(N10,000) on a good day, all you need is a laptop, printer, power generator (that is if you don't intend staying in the school premises where they are most times good power supply) a small table and you're set to go.
You can render services like printing of Jamb result, Jamb admission letter, school portal access, photocopying, etc.
I usually get many customers and it almost affected my schooling, I had to employ a boy to manage the place for me while I'm away.
2. FREELANCE WORK
What's freelance? don't tell me you're just coming across the word "Freelance", not a crime anyways we are all here to learn so, let's roll.
A Freelance according to Dictionary.com is a person who works as a writer, designer, performer, or the like, selling work or services by the hour, day, job, etc., rather than working on a regular salary basis for one employer.
You've got skills, my friend. Use them to earn extra cash. Try one of these sites (they are a lot) if you have skills in writing, editing, web development, graphic design or a number of other areas. In my next post I might be listing some freelance websites I work for.
I personally write, design websites, graphic design all at once those are skills, I learned within 6 months and I'm making sustainable money and the sweetest part of it is that these works don't interrupt my schooling or affect my studies.
3.  TEST NEW APPS AND WEBSITE
I'm guessing you're pretty comfortable critiquing websites and apps (like maybe you made a few comments about that Snapchat update). Why not get paid to test sites for usability? It's a seriously great gig that you can do on your schedule.
How does things work? It's simple, they're a lot of web and apps designers that are willing to pay you some cool bugs to use their apps and give them sincere review of wat you think about their app, don't you think this is an opportunity you need to pick on?
4.  START A BLOG OR A VLOG
Blogging is not a side hustle for University students who want to get rich quick because it may take a little time before your blog begins to earn money.
What's a blog or vlog?
I'm assuming you're just coming across those two words, if yes relax I will tell you what they mean.
A Blog
A blog is simply a platform or page on the world wide web (www), where information is stored and accessible by the audience, information's on a blog can be free or for sale.
A Vlog
A vlog is a personal website or social media account where a person regularly posts short videos.
In a nutshell, a vlogger is someone who makes short videos and post on social media, you can make money by just posting on some of the popular social media in Nigeria without paying money to be integrated. Some of the popular sites that pay one for posting videos on its platforms are; Youtube, Instagram, Facebook, etc.
Start a blog, podcast, or YouTube channel and begin creating content. There are lots of different ways to hit the ground earning.
5. MAKE AND SELL PRODUCTS
There are numerous products that you can learn how to make and then sell. It could be body cream, toilet soap, dish soap, beads, snacks, sandals, handbags, school bags, and so on. Learn how to make any of these things or anything that I didn't mention, produce them and sell to the public.
All you have to do is take note of what is in high demand in your environment, look for a way to get it at a subsidized rate, and begin to sell – I do this a lot of time the results and earnings were cool depending on what you decide to engage on.
6. CATERING SERVICES
It could be indoor catering or outdoor catering services or both – depends on your decision. You can begin by informing people around you that you're into the business or perhaps, approach catering services business to be a casual worker for them whenever you have time, especially during weekends.
Your job may not necessarily be cooking. It could be shopping for catering items, table setting or serving during events. If you are however good at cooking, you can actually turn it into a money-making business.
7. SOCIAL MEDIA MANGEMENT
You can seriously turn your addiction into a money-making venture, oops you don't know? Yeah, you can.
The rate at which smartphone users are freaking addicted to social media is alarming!
Guess you're one of them, right?
Anyways, the data you burn monthly, consuming and posting on social media can fetch you fetch a decent income.
Study social media marketing/managing and render the services to business owners, celebrities that don't know jack about promoting or managing their social media platforms.
As long as they know social media can be a goldmine for their businesses, they'll pay you well. Just one client ONLY can pay you a minimum of ₦20,000 monthly! And no one said you should stop at one.?
Note: most of the side hustle for University students is just like every other business both offline and online it is not a get rich quick venture where you delve in today and start making money the next day, it's a due process business with consistency, good guidance and forehand knowledge it will definitely pay off.
Your turn
I believe you have something to add to this list? You can simply do that by using the comment section and I'll really appreciate it.
TRY TO READ THIS:
Author Profile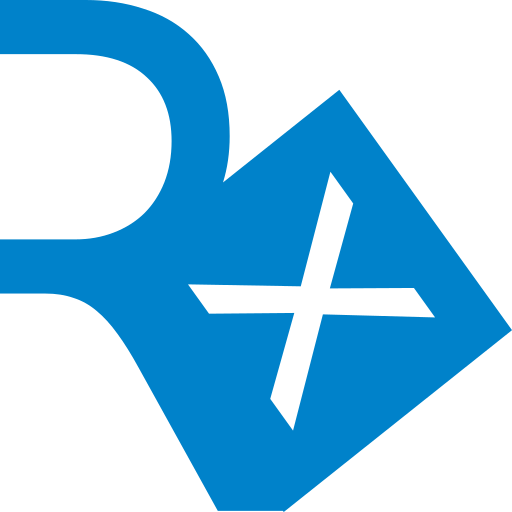 This article is submitted by a guest author.