I was in Lokoja, the Kogi State capital when the news of Prophet T B Joshua's death hallooed my ears. I was confused, I didn't know how to react to this very surprising news. A camaraderie of friends who were with me expressed shock too. We thought it was one of the avalanches of fake news about 'this and that' making waves on social media in recent times. Before then, we were engrossed in the gaiety of fun-filled moments, and just before we progressed to the climax, the news hit us like a rocket-propelled grenade.
My first condolence message reads in part "one of the most philanthropic men on earth.." Away from his accomplished life as a prophet, preacher, and televangelist, T B Joshua served humanity to the full. His best way of exemplifying the body of Christ was through charity and great love for humankind.
I admire his benevolent act, his humility, and his passion to change the lives of humans on earth. His charity works stretched beyond religious frontiers, beyond the perimeters of racial enclave. He was a father to millions of people all over the world. He was a figure a lot of people admired and praised to a very high fancy. He gave scholarships to thousands of children and provided shelter for the homeless. He distributed relief materials to war-torn countries and provided communities with basic infrastructural facilities. He once donated over N26m to restore electricity in Akoko area of Ondo State.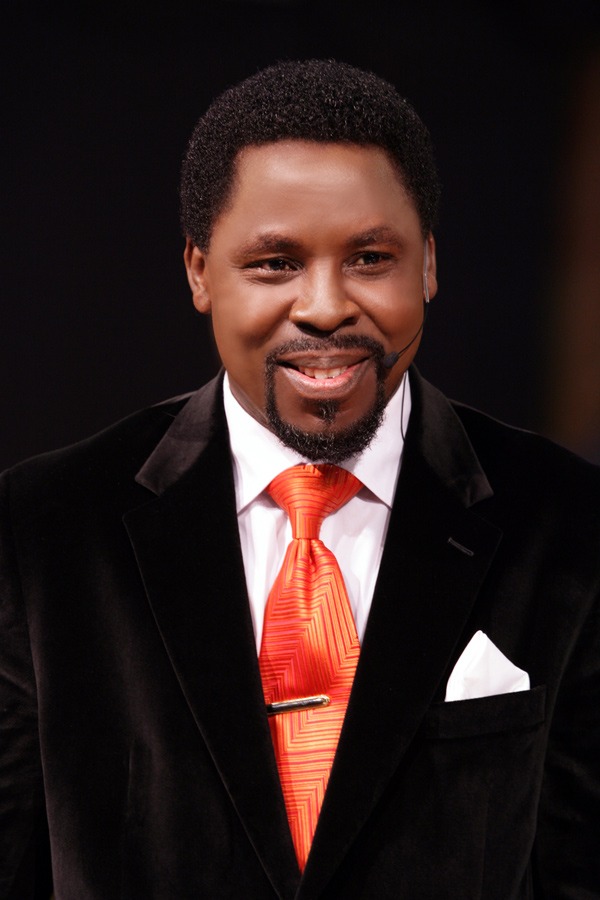 According to Forbes, He spent $20 million on education, healthcare, and rehabilitation programs for former Niger Delta militants. He also established programmes for repentant armed robbers, sex workers who came for deliverance.
Prophet T B Joshua sent a team of medical personnel to Haiti after the 2010 earthquake to establish 'Clinique Emmanuel' hospital. He sent support to the Philippines, India, and Ghana in the wake of various natural disasters that plunged these countries at different times. He also assisted victims of earthquake that struck Ecuador in 2016, providing over $500,000 worth of humanitarian aid.
Prophet T B Joshua established a school in Pakistan named 'Emmanuel School'. He also rebuilt a school in a rural area destroyed by the 2016 Ecuador earthquake. I could go on and on.
A lot of religious charlatans and Christian leaders loathed the Ondo-born prophet, assumably, because of his extraordinary, jaw-dropping miracles, prophecies, and of course his millions of followers all over the world. He was criticized by some for being fake and for dishing out, according to them, phoney predictions. But the gavel of judgement should be left for God, not man. We are mere mortals full of fallibilities.
To ponder a little, none of these men has ever done a quarter of what T B Joshua did for humanity. None of them truly exemplified the motive for human existence. As a human, I have a personal belief that the greatest achievement in life is changing lives, impact positively and create a better world. I believe, just like former US First Lady Michelle Obama, that success isn't about how much money you make, it's about the difference you make in people's lives, how you impact them and change their lives for good." This is chiefly what the late Prophet did during his 57 years of living on earth. He lived, he impacted lives greatly, and this, we can say he was 'successful.
'
The last time I felt this way about the death of a religious figure was in December 2019 when the German-American Evangelist/Missionary Reinhard Bonnke died. His death left a vacuum in Christendom, but again, he impacted lives. He lived.
With a weary heart, I condole with his family, his church, and his millions of his followers across the globe. This is the end of an era – a golden era. This is a colossal loss. May his soul REST IN PEACE.
Shalom.