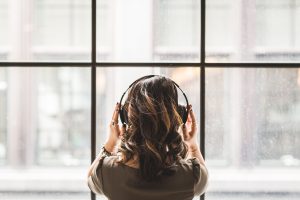 Latest tech news today: the American microblogging service provider, Twitter has created a monetization feature called "Tip Jar."
The social network and American microblogging platform known as Twitter is a socialization center for the central world.
Founded in the month of March 21, 2006, in San Francisco, California, US, Twitter has grown to millions of monthly users till date.
As to the recent redraws of users on Twitter as well as its battle against misinformation, the latest tech news today has Twitter account monetization on the line.
Keep Reading:
Latest Tech News Today On Twitter Account Monetization
It is worth knowing that Twitter account monetization has been introduced recently to ease tweeters support one another.
On Thursday precisely, Twitter started allowing certain number of users around the world to add what is called, "Tip Jar" feature to their twitter profiles.
The list of the included sets of people are non profit organizations, creators, experts and journalists. The feature is basically for the English tweeters.
The latest tech news on twitter account monetization features the senior product manager for Twitter, Esther Crawford, who said in a blog post:
"You drive the conversation on Twitter and we want to make it easier for you to support each other beyond Follows, Retweets, and Likes.
"This is a first step in our work to create new ways for people to receive and show support on Twitter with money."
Having made known the function of the Tip Jar icon on the tweeter's profile page; an option to services such as Paypal, Venmo and Patreon, Crawford made it clear that Twitter doesn't take any cut of tips.
Since the latest tech news today is about the Twitter account monetization is directly to certain accounts that specifies in English language, Esther Crawford went further to say:
"Soon, more people will be able to add Tip Jar to their profile and we'll expand to more languages."
On this note, I will say that Twitter has taken the challenge to keep up the move among the top social network service providers.
The Twitter account monetization Tip Jar feature, though not yet available to everyone is still a light on the fact that Twitter is working with tweeters in mind.
What do you have to say about this latest tech news today?
Is your account eligible for Twitter account monetization with "Tip Jar" feature?
Also Read
> The Latest Music App [2021] For Anxiety and Pain
> Breaking Science News: New Device Invention In 2021
> Facebook Account Delete: How to Delete Your Facebook Account
> 3 ADSENSE ALTERNATIVES FOR BLOGSPOT, FREE WEB DOMAIN AND HOSTING SITES
Source: Channels TV