Temiloluwa Popoola is the Founder of Voices and Faces Global Community where she conducts training and special consulting sessions on public speaking and professional branding for individuals and organizations. Recently listed as one of the 50 Shapers of the New Decade by YNaija and as one of the Top 50 Personalities on Linkedin in Nigeria by The Ruby Hub, Temi Popoola is a Nigerian lawyer, journalist and moderator for high-profile physical and virtual events.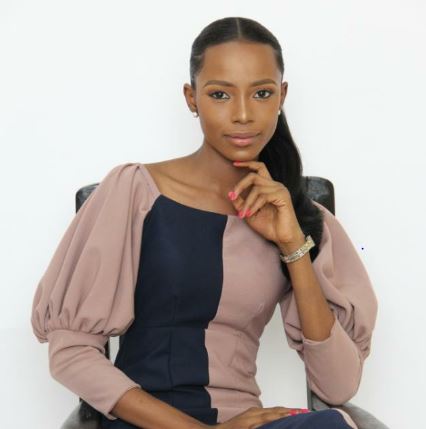 As a compere, she has anchored events successfully for multinationals, national and international organizations, governments and NGOs, among others. Despite, the challenges that came with the Coronavirus pandemic, Popoola has been able to successfully sustain her career as a moderator through effective professional branding and leverage on social media platforms, she shares some insights with JOY NGWOLO in this interview.
I have been working remotely since the lockdown started in Nigeria. I miss physical meetings but I am grateful that we have virtual meetings. My trainings, webinars, events and meetings have been done online. This has encouraged me to embrace technology more. I joke about being an expert in managing some video conferencing applications because I have used many of them in the past few months. Technology is evolving every day and I'm constantly learning.
In what ways do you think brands and businesses can sustain themselves in times like this?
Brands should find out how to add value to their clients and come up with business models that are technology-resilient. It is also important to be on top of their clients' mind through constant communication and professional branding.
What does professional branding mean to you and why is it so important?
When people mention an industry, which player(s) comes to mind? Professional branding is reinforcing your career image so that people can easily identify what you do. This opens up opportunities to individuals and organizations. For example, it is easy for a recruiter, headhunter, investor or client to easily find someone who has a strong professional brand. People will easily remember what you do and recommend you for related opportunities.
In what ways can one build a professional brand?
Your reputation among colleagues, industry experts and clients will shape your professional brand. What are people saying about your services? This travels very fast. Social media amplifies your professional brand. It is a platform to showcase your experiences, clients' testimonials, vision, projects etc. When people ask me which social media platform(s) to use, I ask them where their target audience is. That is the place to be. I recommend that all professionals should build a profile on the world's largest professional social network called Linkedin. With over 500 million users, Linkedin is a platform for you to network with professionals from different parts of the world.
What lessons has this pandemic taught you?
I have discovered that there have been many untapped opportunities in professional branding and compering events remotely. For example, virtual events require a skilled moderator and nobody does this like a professional compere. This is where I come in. I bring my knowledge of public speaking and hosting events as well my technology skills to the fore and I offer my services to moderate the virtual event.
I have also discovered that a lot of people and organizations have not leveraged professional social media for career growth and I have been working with some clients to close this gap. Recently, I founded the Voices and Faces Community for people who have interest in public speaking, professional branding and networking. Our goal is to optimize verbal and non-verbal communication.
Can you mention 5 people who inspire you?
Five people who inspire me in my career path because of their amazing career are Mo Abudu; CEO at EbonyLife TV, Kenneth Igbomor; Markets Editor for West Africa at CNBC Africa,  Adesuwa Onyenokwe; Editor-in-Chief at TW Magazine, Didi Akinyelure; Award-winning journalist.  and Joyce Daniels; Public speaker and Master of Ceremonies.