Are you thinking about starting up a business in this COVID 19 ravaged economy? If your answer is "Yes" then this piece is for you.
In Marc Randolph book, "That will never work: The birth of Netflix and the amazing life of an idea", Randolph wrote of how the first reaction he got from dozens of people- including his spouse when he came up with the idea for Netflix was, "that will never work". After having startup about twelve businesses, Netflix been the seventh, Randolph offers advice to anyone who intends to start up a business with a set of three-letter word phrases, "Nobody Knows Anything'. He was inadvertently telling prospective entrepreneurs to look beyond skepticism that may be coming up from a certain quarter against their idea.
His candid advice, good as it sound, isn't geared towards making a blind mule out of folks, who may want to start up their businesses, at such an uncertain period, whereby the virus covid19 is making the world economy more and more vulnerable as time passes.
And quite frankly, starting up a business, running, maintaining, and growing the business isn't a child's play. It requires a mix of grits, knowledge and the readiness to die and rise again resolution.
As an entrepreneur who is also weathering through the storm of the moment, I think it important to offer valuable insights capable of helping anyone who intends to join the clique of people offering values to a world interested in getting its infinite needs met.
Here are 4 tips for starting up a business in a COVID-19 ravaged economy
STAY MOTIVATED
Steve Job's Apple was founded at the tail end of a recession. The firm introduced the Macintosh during the period of another recession, the iPod during the dot-com crash, and the iPhone during the time of financial meltdown. If this demonstrates nothing at all, it demonstrates the fact that nothing can stop you from starting up or even growing your business even at an otherwise uncertain period.
All you need to do is to stay focused and get your act together to achieve rather great ends. This period is not a period to call a pity party and dine in solace, gulping self-pity down your dry throat. It is a time to strategize about your business and pen down a long-term growth plan, as offering critical appraisal of how you'll sail through and beat the storm rather than have the storm get you down.
If you will have to change your company, please go ahead and do. Sitting among the nay Sayers would only get you as far as hell. There is no upward journey in moving with negative minded people. You may even need a book vacation for introspecting into the way and manner of successful entrepreneurs who sail through difficult times.
Most importantly, don't fear to take risks. You're not avoiding risk by so doing, you are likely postponing risk-taking and a potential disaster. Always have it in mind that today isn't forever.
KEEP INVESTING IN THE LONG RUN
Yes, it matters if you take into cognizant a long-term model of investment. Your ultimate strategy to have your business unit exist beyond this period is not enshrined in some kind of voodoo-oriented chance. You have to pay the price of a long-term chain of consistency and reinvestment.
Investment may in fact be beyond monies. Invest your time in personal development along the line of the needed skills in your business. Do the hard work of going for rigorous training, and conferences where you have like minds. Set your eyes ultimately on a more concise goal of staying relevant for as long as time will permit, by carving out a unique difference in your product. The Apples, MacDonalds, and the Coca-Cola of the day, who outlived their founders were so, based on a well carved out uniqueness of quality and year in year out brand development. Don't think of starting up a business if you don't plan to stay and build.
GO DIGITAL
The online world has made globalization a realizable feat. Expanding what you call "small hustle' is easier than it was back then. You can make register your presence on the internet through pitching yourself for instance on Google, via Google my business platforms. Writing your own story and advertising yourself would be of immense help to your business growth and survivability. And, if you will pay someone else to help you do, make sure the goal and experience and packages offered by your business is well communicated to enhance the clarity of vision.
Are you offering services you think shouldn't be restricted to your locality? Join Fiverr, Upwork, Freelancer, and many other good platforms where you can get good-paying clients. If you have some clout, you may need to learn about the internal mechanism of some of the platforms. You can leverage your social media follow or that of others.
You may join the e-commerce websites like Jumia, Konga, e.t.c to sign in as a merchant and have your product ordered and sold. It is not far fetched to run paid ads for your products and services and have them ordered and delivered to customers' doorstep. The idea is to expand the scope of your customer base beyond the immediate community of service provision or production.
You can as well make use of logistic companies such as Oyanow.ng, Kwik delivery and many more you may find around to have your products delivered at the doorsteps of customers.
CONNECT AND LEVERAGE
Building human relationships is as important to personal development as building businesses. Businesses grow via commendation and recommendations, referrals. Let me highlight the few steps you can take to endear yourself to your clients. This is a time to give bonuses, royalties for being loyal to your brand, offer critical advice about their needs and how your products can meet those varying needs and price adjustments.
Make up your mind to meet people, and tell anyone around what you are into. Tell your own stories and have others help you with the spread.
It's not a time to get yourself all worked up. You should stand up to the challenge of the time and convince yourself of massive wins.
Kindly share your thoughts on starting up a business in this COVID 19 ravaged economy in the comment below.
I am Taiwo Ademola a budding programmer and ICT enthusiast. I live in Ibadan, the capital of Oyo State. Click here to reach me on Facebook.
Cheers!
Author Profile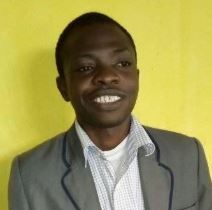 Taiwo Ademola is a programmer, with speciality in Backend Tech Domain. He also teaches (both physically and virtually) and administers capacity development as a public speaker at Symposia, seminars, and public forums. Nothing can be compared to the taste Amala and Jute mallow soup for him, as an Ibadan man.